Smart supply chain, including demand planning, capacity planning, smart replenishment, smart logistics, etc., can achieve healthy inventory improvement, faster supply and demand turnover, reduced inventory holding costs, and optimal overall supply and demand network ROI, enabling companies to achieve a traditional rigid supply chain The transition to a moderately flexible supply chain.
Intelligently optimize the supply chain, improve forecast accuracy, reduce inventory costs and stock-out rates
Customer Cases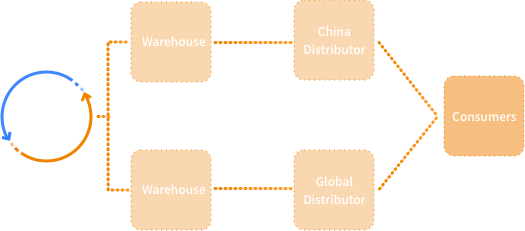 A global retail group
Carry out demand forecasting and intelligent replenishment for dealers, and automatically deliver goods on demand to factories; perform overall demand forecasting based on consumer purchase data and inventory setting results, combining brand activities, channel changes, capacity ratios, and availability And other constraints, and finally form the main production plan under constraints.
Facing the full value chain system, the ROI calculation business unit with fund allocation & strategic output as the core provides intelligent revenue management solutions, including modules such as intelligent location, intelligent selection, and intelligent promotion pricing. The implementation process can be quantified, the reasons can be traced, the input-output ratio is optimal, and an AI intelligent library is established.
Customer Cases
Revenue management of online sales of a top brand
The online channel fixed budget is allocated to TE (promotion) and A (advertising) to optimize the overall ROI during the allocated funds period.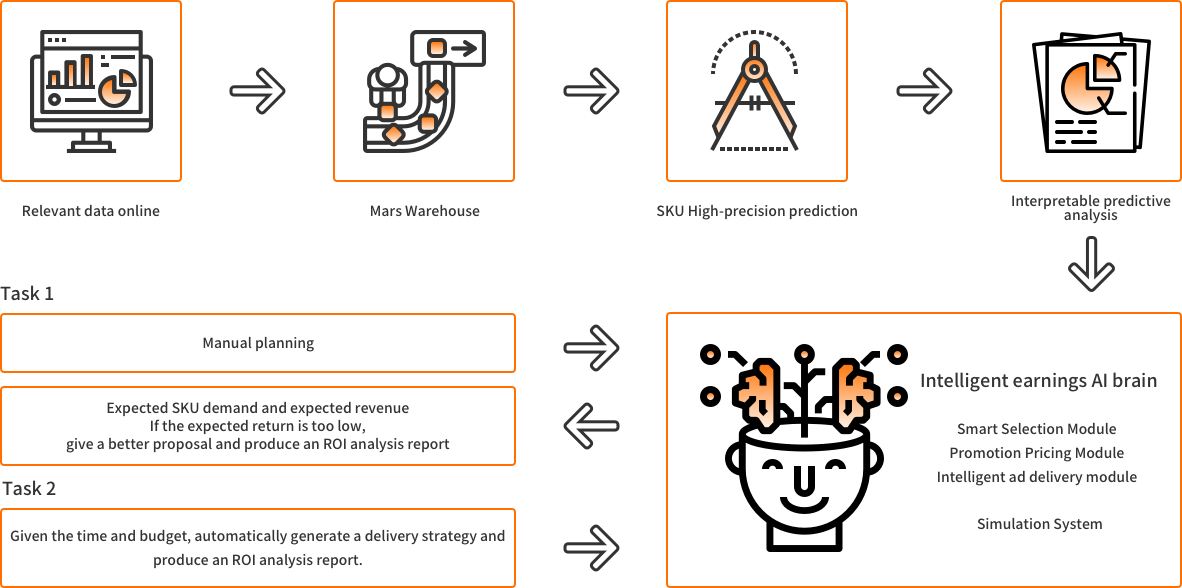 Personalized recommendation and precise marketing online, offline users can track the network and O2O intelligent recommendation capabilities, helping customers achieve rapid customer acquisition, diversion, and enhance the user experience of the business value brought by the high conversion.
Customer Cases
A well-known online shopping platform in Asia
Real-time recommendation based on consumer behavior
A leading 2B shopping social e-commerce
Search box content recommendations, similar product recommendations
A well-known travel booking platform
Smart pricing based on demand fluctuations